Affordable storage units in Jasper, GA
OK – so what makes #storage auctions such an ever-growing and changing market? (Here is an awesome article about storage auctions…)
Let's face it: The internet changed the world. The speed at which knowledge travels is unsurpassed these days. You don't know the answer to something? There is little need to ask a human – just reach out to your favorite search engine and ask your question Google Yelp Bing Youtube – The same goes for the storage industry. What? You can purchase storage units that people haven't paid for and sell the items inside? Yes, please!
No one can forget about the ever-popular storage show
Storage Wars
This particular
AETV
show really made the self storage industry popular because it made the consumer aware. Not only did it promote the storage facilities themselves, but the cast of the show became famous for their roles in the industry, which were not related at all! These guys are simply storage auction buyers that use the "storage unit gains" to make money for their personal ventures. Brilliant!
Fox News did a piece about these guys…
Some interesting celebrity storage facts:
Robert Pattinson
has storage units all over the
United States
because he travels so frequently. I feel like it would be difficult to remember what you have in what storage unit where….
Lionel Richie
hid his tour bus from his soon-to-be-ex wife in a storage lot, and he rented a separate unit for additional items. She probably wishes should would have known about that new bus! 👀👀
Madonna
lost her items in a storage auction due to non payment of her unit rent. Mistake by the assistant – she was able to retrieve some items after a court battle involving
Ebay
Jessica Alba
was seen carrying Christmas decor in and out of her storage unit in Manhattan
Ringo Starr
netted $9.2 Million after he and his wife auctioned over 1300 pieces of memorabilia!
The fact of the matter is that when regular people realized you can bid on and purchase abandoned or unpaid storage units, the market went crazy. We utilize a platform called StorageAuctions to sell units we have that have not been paid for. Obviously, there are multiple storage auction sites online – you can find units that are close to your area and bid on those units only.
But don't be gun shy to go out and rent a storage unit from
R&R Self Storage of Jasper
just because you are afraid your stuff will get sold at auction. The FIRST rule of thumb is PAY YOUR STORAGE BILL! It is just like a house for your stuff – if you don't pay for you own house, you have to leave said house. Same with storage! The storage auction process is not quick. It takes several weeks to legally process a storage unit sale at auction. THAT MEANS that when you see a storage unit at auction, someone has had plenty of time to pay the balance due on that storage unit.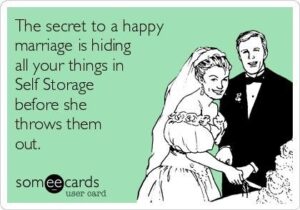 You can check out this blog on our webpage R&R Self Storage of Jasper awesome blog
Chamber of CommerceElocalGoogle CampusGoogle ConfederateGoogle – refuge – refugeGoogle main north maingoogle talking rock talking rockgoogle northside northsideBing OPBing Talking RockBing ConfederateBing N. MainBing CampusBing map northside ("") ("Pickens County Chamber of Commerce")https://www.merchantcircle.com/rrselfstorageofjasperhttps://ezlocal.com/ga/jasper/self-storage-facility/092714580https://www.yellowpages.com/jasper-ga/mip/r-r-self-storage-of-jasper-571654348https://www.localdatabase.com/l/r-and-r-self-storagehttps://www.facebook.com/rrselfstorageofjasper/https://www.showmelocal.com/profile.aspx?bid=2242370 ophttps://www.showmelocal.com/profile.aspx?bid=2112840 mainhttps://www.showmelocal.com/29493596-r-r-self-storage-of-jasper-confederate-jasperhttps://www.showmelocal.com/35452572-r-r-self-storage-of-jasper-talking-rock-jasperhttps://www.showmelocal.com/35452576-r-r-self-storage-of-jasper-refuge-road-jasperhttps://www.showmelocal.com/35452585-r-r-self-storage-of-jasper-campus-jasperhttps://citysquares.com/b/r-r-self-storage-of-jasper-25138621 refugehttps://citysquares.com/b/r-r-self-storage-of-jasper-25138619 campushttps://citysquares.com/b/r-r-self-storage-of-jasper-25138616 northsidehttps://citysquares.com/b/r-r-self-storage-of-jasper-25138606 confederatehttps://citysquares.com/b/r-r-self-storage-of-jasper-25138595 talkinghttps://www.elocal.com/profile/r-r-self-storage-of-jasper-21582280 – all 6 locationsfoursquare northsidefoursquare confederatefoursquare mainfoursquare campusfoursquare refugefoursquare talking rockYelp mainYelp RefugeYelp Talking RockYelp NorthsideYelp confederateYelp campusMapquestSparefootAlignableWazeYoutubeTwitterTiktokInstagramgo local OpendiYalwaBrownbookbrownbook TRHotfrogibegin north main