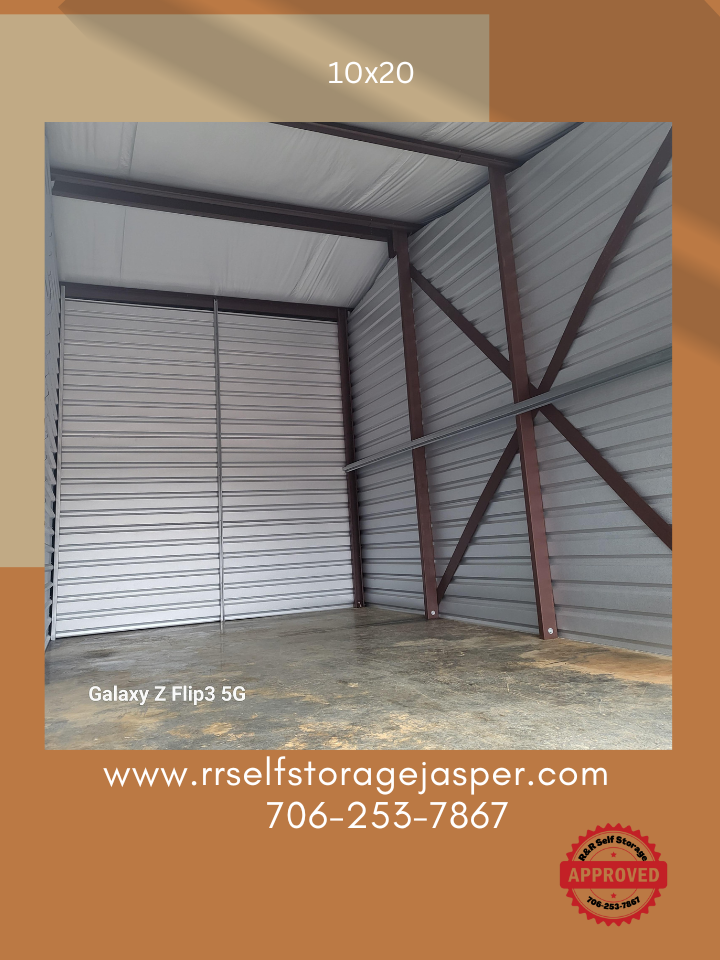 Long Term Self Storage
Storage is no joke; whether it's for only a few weeks or several years, you need to make sure you're ready and equipped. That's why our team at R&R Self Storage of Jasper has created this comprehensive guide – so you can store with confidence and success. Long-term storage requires long-term investment, but don't worry, we've got your back! Check out our Jasper self-storage facilities today and let us help you with all your long-term storage needs.
1. What kind of stuff do you have to store?
The road to successfully storing your belongings begins with careful planning. To set off on the right foot, start by making a detailed list of all items that will require storage. This includes anticipating potential future needs. Once you have an idea of what you need to store, use our Size Guide tool for guidance regarding necessary square footage for storing it all. With this step complete, you can consider selling, donating or discarding any unnecessary items from your list. Goodwill or The Salvation Army are good places to start when deciding to donate items. Additionally, think about any sensitive material that may require special care (this BLOG discusses how to discard sensitive materials like important personal documents); things like temperature and humidity control or cushioning options should be taken into account for these possessions as well. This blog helps identify what NOT to put into a storage unit. All this information is critical in its importance for long-term storage success: so don't forget to make use of it!
2. Picking out your perfect storage space
Finding long-term housing for your belongings can be challenging. Where do you start? Self storage is an ideal option regardless of the amount of space you have in your home or property. Not only does it provide a secure place to store items, but it also offers flexibility in terms of access and payment plans. Here are some advantages that self-storage offers:
Self-storage can be a useful solution to limited living space. Not only do today's top self-storage providers offer flexible financing, non-limiting contracts, and special deals on long-term storage units, but they also provide customers with peace of mind knowing that their belongings will be taken care of until access is desired. Moving your things to an offsite storage unit could open up endless possibilities for the property that it was once occupying. Reclaim your space!!
Having settled on a suitable size? If you've considered the items to store and utilized our Storage Information Guide, you should have a basic understanding of the appropriate unit size. In order to help determine your needs, we've produced a Size Guide. As a general tip, it's prudent to choose a storage unit with some space for potential additional items that may be added during the period of use.
3. Consider a Climate-Controlled Unit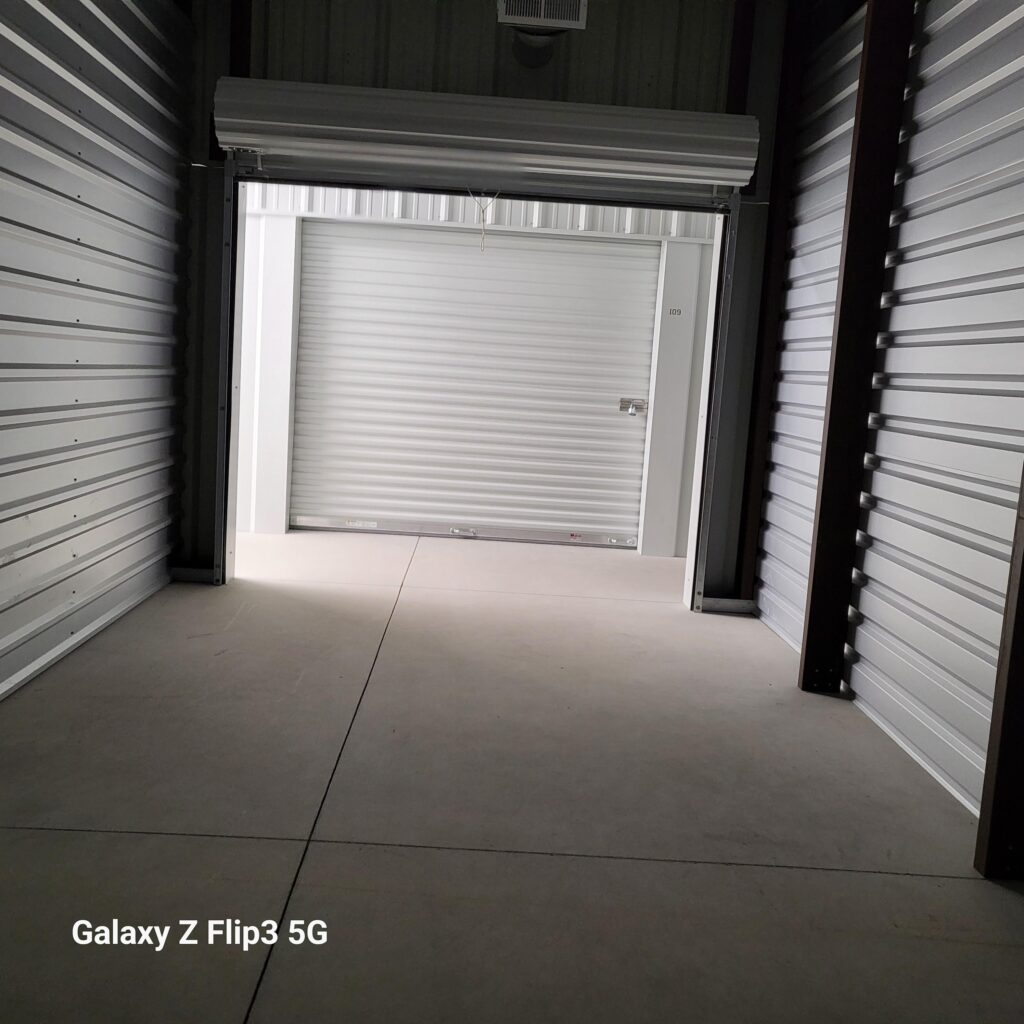 Climate-controlled storage units are the ideal option for long-term storage. These internal spaces feature powered heating and cooling systems that maintain a consistent temperature and humidity, separate from the outside climate. With no walls connecting to the exterior, your belongings are completely shielded from temperature extremes or large fluctuations in humidity. Examples of items that require this type of storage include photos, artwork, furniture, electronics and collectibles. Non-climate controlled units may suffice for items like outdoor equipment and seasonal activity supplies. For all other items, climate control is recommended in order to preserve them over time. Take a look at this cool BLOG that lists out things that are ideal to store in climate controlled storage
Consumers may be looking for a variety of items, such as:
Electronics
Media storage devices
Clothing
Medical supplies
Collectibles and antiques
Important documents
leather furniture.
Because there are numerous types of storage units on the market, customers may need assistance in making the right choice.
4. Pack your items for duration
Storing your items in a storage unit requires some special care. The right packing techniques ensure that the items stay safe and in good condition throughout their time in the unit. Use this guide to get started:
When it comes to storage materials, you should invest in heavy-duty cardboard packing boxes for long-term use; and if you can, plastic bins are also a great option. Just make sure that the bins have air vents for airflow, and that they're all the same size so you can make best use of space and stackability. Avoid using plastic bags – this won't allow any room for air circulation which may lead to water touching items it shouldn't.
To ensure easy and efficient access to your belongings, it is recommended that you label all of the boxes kept in your unit and create a map of its contents. This measure may prove invaluable when the time comes to retrieve items which may have been forgotten over a number of months or even years. In addition, writing clearly on labels and maps can help you remember where everything is located without hours of searching.
It's important to clean your appliances before storage. For best results, use a specialized cleaning solution like bleach or baking soda. This will help remove residue that can lead to mold or mildew buildup. Additionally, be sure to leave the door of each appliance slightly open when placed in storage – this helps ensure proper air circulation and can prevent potential issues.
Secure your storage unit with a canvas tarp or sheet placed on the floor. This is essential, as it will prevent large items and boxes from coming into contact with any moisture on the surface. Additionally, use of canvas or plastic sheets helps to ensure that proper air circulation can take place in the unit.
Professional furniture maintenance includes vacuum cleaning, wiping down, and polishing. This can help slow the growth of mold and mildew caused by accumulated dust and dirt. After cleaning wood furnishings, a layer of polish should be applied to prevent future contamination. With regular upkeep, your wooden furniture will maintain its luster for years to come.
White, 100% cotton sheets are the best way to keep your furniture dust-free. The sheets create a protective barrier between the material and environmental dirt, and white shades ensure that color won't bleed onto the furniture. So if you're looking for a way to protect your furnishings from dust damage, white cotton sheets are your best bet.
5. Secure your possessions with Storage Unit Insurance.
Investing in a storage unit denotes long-term commitment and therefore should be complemented with storage unit insurance for your items. Available at reasonable rates, our policies can cover up to several hundred thousand dollars and can be accessed through many homeowners or renters insurance providers – or as standalone policies. Here at R&R Self Storage of Jasper, we offer the Bader Insurance Program with affordable and comprehensive long-term coverage plans that are easy to enroll in minutes. Click the link to learn more!
Learn More and Store Your Stuff Long-Term With R&R Self Storage of Jasper
Are you in need of long-term storage? Look no further than R&R!. We pride ourselves on being Jasper's oldest and largest storage provider, offering a wide range of climate and non-climate controlled options. You can find the right unit size across our 6 locations. Our blog page also provides in-depth tips and advice on all facets of long-term storage; reach out to us if your questions remain unanswered. Here at R&R Self Storage of Jasper, we are ready to meet all your needs – so start storing with us today!